Stories of people with cerebral palsy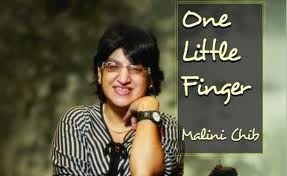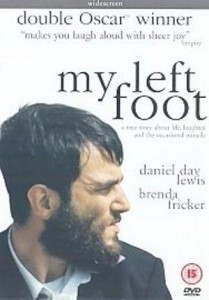 One Little Finger by Malini Chib
One Little Finger is the autobiography of Malini Chib—a woman who defied all odds to emerge victorious in spite of a crippling disability and an indifferent society; who dragged herself out of the limits of her condition. This is the story of Malini's search for independence and identity, and her zeal to live a full, meaningful life despite lifelong disability
Can You Manage Stares? by Bill Hargreaves
The story of Bill Hargreaves, the first person with cerebral palsy on our executive council. His pioneering work for the charity opened up employment, recreation and travel to vast numbers of disabled people both in this country and many others around the world.
Alison – Reaching for a Life of My Own by Alison French, with Veronica Groocock
Autobiography of Alison French who has cerebral palsy and was the subject of BBC's Timewatch series.
I Can't Walk But I Can Crawl by Joan Ross
Joan (who appears on the Speaking for Ourselves video) describes her childhood, her development as a teenager and her adult life.
I'll Never Walk Alone by Judith Smart
Judith Smart (who also took part in the Speaking for Ourselves project) tells her life story from when the doctors told her mother to "put your daughter into an institution and forget about her" through many years of boarding school and into residential care. Finally, we follow her as she makes her bid for freedom: out into the world and into a job, a car and independent living, having gained two university degrees.
My Left Foot by Christy Brown
Autobiography describing the childhood and adolescence of Christy Brown, from his birth with cerebral palsy in Dublin in 1932. He recounts his childhood struggle to learn to read, write, paint and finally type, with the toe of his left foot. The book was made into a film starring Daniel Day-Lewis.
Someone Like Me: An Unlikely Story of Challenge and Triumph Over Cerebral Palsy by John W Quinn
"I was born with cerebral palsy, couldn't walk on my own until the age of four and kept my condition secret to serve 20 years in the United States Navy."
To The Mountain Top, Meeting the Challenge of Disability by Larry Walters MBE
Larry Walters' story of how he became a chartered engineer and disability rights champion and overcame society's preconceptions about what disabled people can achieve.
Uphill All The Way by John Hawkridge
John Hawkridge was born with cerebral palsy in Leeds in 1948. His autobiography tells the story of his fight to live his life on his own terms. John took early retirement from the Inland Revenue, and in 1988 he climbed the 18,000 feet-high Kala Pattar in the shadow of Everest, pursuing his long-held passion for mountaineering.
Where There's A Will There's A Way by Marilyn J Earley
A unique insight into living with cerebral palsy as a surviving twin, school days and working for Isle of Wight Council Education Department.
With A Little Help From My Friends by Elizabeth Fleming
An inspirational story of living with cerebral palsy and deals with issues such as bullying, school, family and depression.
White On Black by Ruben Gallego
Winner of the Russian Booker prize. Ruben was born in Moscow in 1968 with cerebral palsy. He describes his life in the Soviet Union's network of hidden orphanages.
Heaven's very special child- A journey towards inclusion  by Fatema Jetpurwala
Poetry and literature
Collected Poems by Christy Brown
Down All the Days by Christy Brown
Novel about a disabled boy in Dublin during the '40s and '50s, and written 13 years after 'My Left Foot'.
Skallagrigg by William Horwood
Novel of the BAFTA-winning film, which describes the lives of Arthur and Ester (who both have cerebral palsy) and Ester's search for Skallagrigg.
Stoner and Spaz by Ron Koertge
A beautifully written, uncompromising yet poignant story of the relationship between a boy with cerebral palsy and a girl with a drug habit. Written with forthright humour and explicit dialogue.
Under the Eye of the Clock: The Life Story of Christopher Nolan
Christopher Nolan was born in Ireland, nearly dying at birth from asphyxiation, which caused his disability. 'Under the Eye of the Clock' is a powerful and moving autobiographical novel from a gifted writer with cerebral palsy who has been compared to Joyce, Yeats and Dylan Thomas. First published in 1987, Under the Eye of the Clock' is an international bestseller.